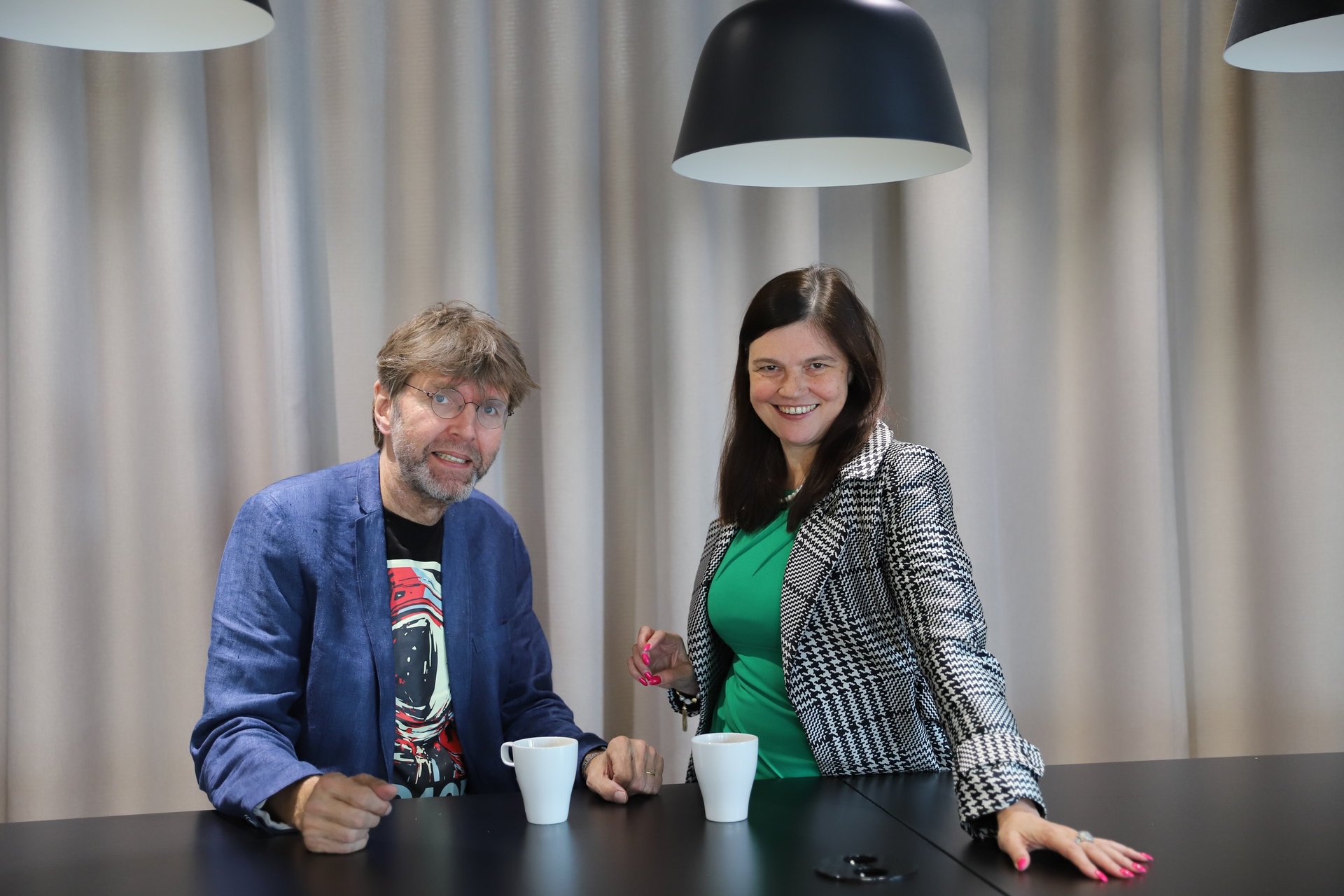 AI Empowerment
AI: we know what you need to know
There's two of us. We studied cybernetics at CTU in the 1980s and fell in love with computers, but we didn't end up doing computer science. One of us has been in business for 30 years, the other is a journalist and writes books. We thought we had the biggest technological revolution in the 1990s. We were wrong. Or so we think. The advent of AI will change the world. And we want to be there. With you.
Discover the power of AI: Today, it's clear that AI will change the face of business. In our workshop, we'll introduce you to generative AI tools and teach you how to use them practically to increase productivity, improve decision-making processes and foster creativity.
Empower your talents: understand how AI can augment your natural abilities and leadership style. Learn how to use ChatGPT to automate routine tasks, freeing up your time to focus on strategic decision-making and innovative thinking.
Stay ahead of the curve: gain a competitive advantage by staying ahead of the AI trend. This workshop is not just about understanding AI, but about becoming a leader in integrating AI into business strategies. Gain the knowledge to lead your team or company into the future.
You will take away: Tips and recommendations on what tools to use, what to listen and watch not only online, what books to read, which personalities to continue to follow.
"Remember the 90s and the advent of the web? Today it's a similar revolution, maybe bigger. But you already know that new technologies like AI are not a threat, but a competitive advantage."
How to use generative AI: Learn how to use ChatGPT or Bing AI for optimal results. This includes understanding the different settings, options, and features of ChatGPT that can be customized to your specific needs.
AI Decision Making: We'll show you how to use AI to analyze data and inform strategic decisions.
Innovative problem solving: You'll learn how to use ChatGPT to brainstorm and generate solutions to complex problems. AI can offer new insights, seek new ideas and support your creative thinking.
Automating routine tasks: you'll see how to use AI to automate routine and time-consuming tasks, freeing up more time for strategic work.
Effective communication with AI: You will learn how to combine different generative AI tools for different purposes.
AI as a data analyst: You will learn how to quickly and efficiently get online data and understand it with the help of generative AI.
AI safely: we'll show you how to use generative AI when you're working with customer data and exclusive know-how.
Ethics: You'll get an overview of the ethical considerations and potential problems associated with using AI. This will enable you to use AI responsibly and be aware of potential pitfalls and biases in the information provided by AI.
AI for Teamwork: You will learn how to incorporate AI into your team's workflows to increase collaboration and productivity. This may include using ChatGPT to facilitate brainstorming, project management, or providing data for team discussions.
Tailored AI: Understand how to train ChatGPT to better suit your individual needs and work style.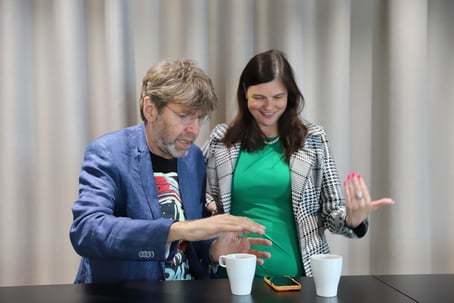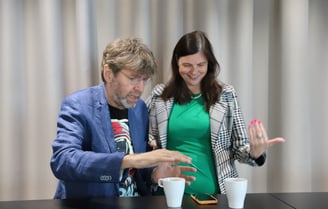 MASTERCLASS AI (in English)
Our flagship workshop. The important stuff about generative AI and everything you need to know about it right now.
Length: 4.5 hours including break
Speakers: Senta Čermáková, Miloš Čermák
Price: 4 990,- CZK
Date & Time: November 7th, 1 p.m. - 5 p.m.
Venue: DIAMANT, WorkLounge, Václavské náměstí
What are the other options?
Neither term suits you? Would you like a workshop in English? Or for yourself or your team? No problem. We will be happy to prepare a tailor-made workshop for you.
If you feel you need to learn about AI, work for a good cause and can't afford a workshop, drop us a line. For non-profits etc. we can offer a workshop on highly discounted terms or for free.
Contact us by email or phone.
Contact us
Feel free to contact us with any questions or concerns. We appreciate your interest and look forward to hearing from you.
Email
senta@inspiruj.se
Phone
602-318-216
Address
Extra Média (Miloš Čermák)
NODE5, Radlická 180/50, Praha 5, 15000